Fashion & Costume Books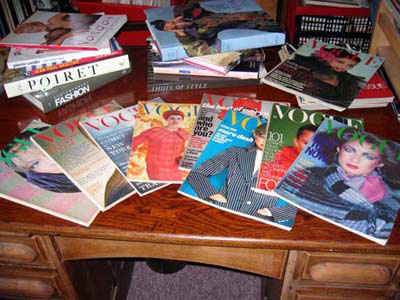 Please note: We are currently in the process of moving our stock over to fashionbooksuk.co.uk.
You can still view our books in our book catalogue, but if you see anything you would like to buy, please contact us!
The Old Bookshop is based in Enfield, North London - and our online catalogue currently holds 2572 books. We also have a wide selection of approximately one thousand books at St Cyr Vintage in Camden, North London.
Books can be ordered by email, phone, or through our website. We post worldwide, or books can be collected from The Old Bookshop or St Cyr Vintage, if arranged in advance.
The Old Bookshop is open by appointment only, please contact us to arrange a visit.